Products
There are many problems to be solved for a more sustainable future. This is why we also create multiple tools to help us get closer to our vision of a better planet for all.
Avoin Map
From the very beginning of Avoin, our dream has been to create transformational tools and services that make it easier for people to live sustainably. One of our most extensive solutions so far is Avoin Map, a service for sustainable development that is operated like a virtual map. Avoin Map displays environmental location data and helps to monitor and plan sustainable decisions in land use, protection, restoration, forest management, and farming.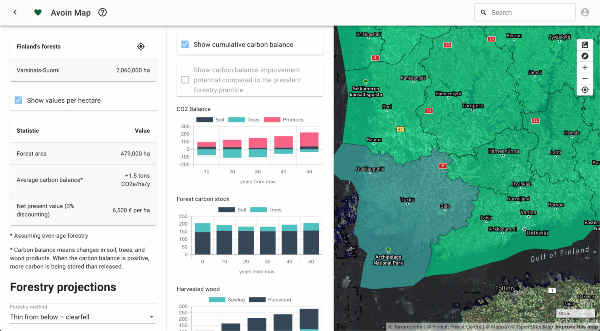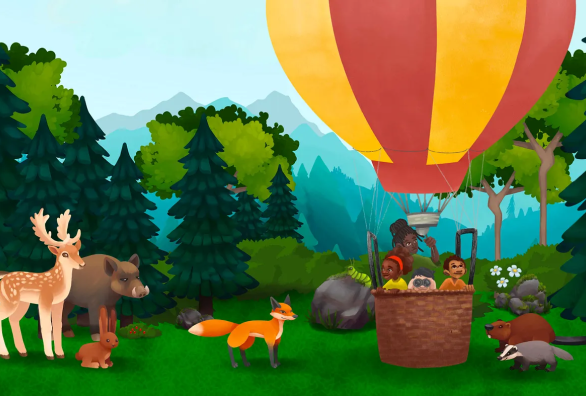 Forest Kids
Forest Kids is a mobile and desktop game designed to increase young people's knowledge about global forest biodiversity. This educational game has been funded by the European Union and produced with the support of the European Space Agency. In the future, the contributors plan to further develop gamified communication about forest ecosystem services and sustainable forest use.
Silva forest calculator
Silva forest calculator is a web interface for Avoin Map forest data layer, and its aim is to help forest owners in forest management. The user can make a search using their forest ID and receive scientific estimates of nutrient, economic, carbon, and biodiversity impacts of varying forest management options.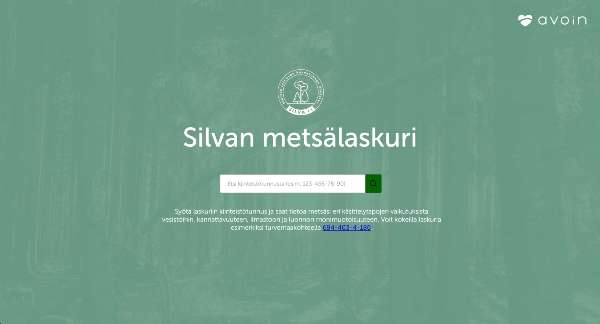 Read about our work here
Our mission is to ensure a better planet for future generations. Read here about all the many ways we are doing that.
Let's make the planet better together
Are you interested in open-source software development for a better planet for all?
If yes, we just want to say… You weird! Just kidding. We love that! Feel free to shoot us a message below.